Wallet Lockers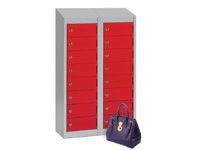 from £167.90 ex VAT
12 variants of this product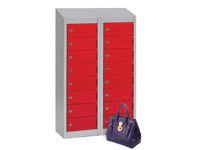 from £331.14 ex VAT
12 variants of this product
You'll find an exceptional collection of wallet lockers here at A&B Industrial Services.
Perfect for use in hotel receptions, staff areas and attractions, our range of wallet lockers provide enough space to securely store the everyday essentials like keys, money and mobile phones.
Browse our fantastic range of products and place your order online today. Free UK mainland delivery is available on orders over £100 - buy now!
Looking for other options? Take a look at our range of medium- and heavy-duty lockers too.