Durham Mfg Drawer Units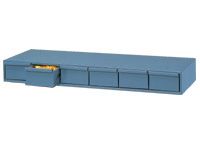 from £118.23 ex VAT
1 variant of this product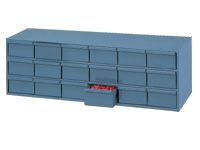 from £272.23 ex VAT
1 variant of this product
from £260.23 ex VAT
1 variant of this product
A&B Industrial Services stock a wide variety of fantastic drawer units, which are great for keeping all your workshop tools stacked in one place.
Nuts, bolts, screws and all of the other items which you use when assembling equipment on a workshop workbench are often minuscule in size. As such, opting not to store them in sealed compartments is only increasing the likelihood of the fixings becoming lost.
Avoid this problem by investing in one of our practical storage drawer units - they come in a host of sizes and are great to have sitting either atop your workbench or just underneath.
Pick the drawer unit best for your workplace below and complete your order online today. There is FREE delivery guaranteed across UK mainland.