Kerb Ramps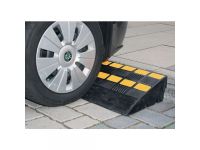 from £40.23 ex VAT
1 variant of this product
Best Seller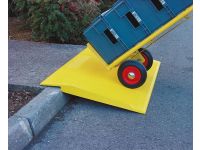 from £82.23 ex VAT
1 variant of this product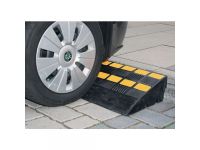 from £76.23 ex VAT
1 variant of this product
Efficiency is one of the highest priorities for any industrial business, and any business owner will know that every little tool can have a profound impact on an industrial site's productivity. Kerb ramps are one of these tools. We stock two different kinds of ramps: easily portable moulded rubber kerb ramps which will allow cars and other vehicles to mount kerbs up to 100mm, as well as safe high-density polyethene ramps, which provide access up kerbs for wheelchair, bicycle, and pushchair users. 
Where can you use Kerb Ramps
ABIS' ramps can be used just about anywhere. If you need a little lift, be it a car, motorbike, wheelchair or caravan, kerb ramps are perfect to get you up the step, without causing any problems.
With these options, you'll be able to make access to your premises smooth and hassle-free for staff and visitors, and make your whole operation that much more efficient. What's more, we offer our customers free delivery on all orders over £100, excluding VAT.
Why Choose ABIS for Your Kerb Ramps?
For nearly 40 years, A&B Industrial Services has delivered outstanding service to a wide range of industrial businesses, supplying high-quality industrial equipment at discounted trade prices. Over the decades, we've always been characterised by our unshakable dedication to quality and value. Aside from facility management equipment like these ramps, we also sell storage solutions, shelving and racking units, trucks and trolleys, HSE equipment, and day-to-day office equipment. Take a look at our huge online catalogue, and you'll find equipment to suit all your industrial needs under great discounted trade prices.
Whether you're looking to make life easier for your staff, improve the efficiency of your business, or make sure you're complying with health and safety regulations, A&B Industrial Services will have exactly what you need. Order now to enjoy our low trade prices and free delivery on orders over £100 excluding VAT